Administrator
Staff member
Proud Citizen of Dawn
We need the following outdoor city assets. Please check
Art Inspiration
before starting.
1) Road, 4 lanes, parking spaces. Road 6 lanes and parking space.
2) Road, 2 lanes (forward and back), parking spaces
3) Intersections for both of the above roads.
4) Street lamp, trash and bench kinda like this: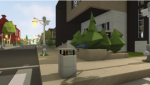 5) Under construction zone assets.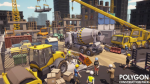 6) Parking lots that integrate into the road system.