Administrator
Staff member
Proud Citizen of Dawn
Clocking hours:
Clocking your hours is only relevant if you applied for a
job
and obtained it.
How to clock your hours:
Sign up for Desk Time
Install the program
Make sure its running while you work.
Be in voice chat (even if muted) while you work: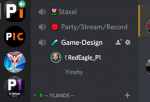 Once done for the day, come back here and post a screenshot
using imgur
of your full DeskTime screen and include your taskbar and time: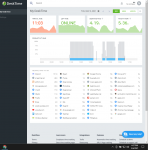 Post screenshots of your work (using imgur) if you clock more than 1 hour:
i.imgur.com/VZtpQOP.png
NOTICE:
The math/check in manager if you see a long strait line, it means someone tried to embed an image and it broke.
i.imgur.com/wbwoe9X.png
For now we will assume whatever they posted is legit until the issue is solved. This only counts until 20th of oct so find other ways to post links if they break people!
Also 1.5 hours = 1 hour 30 min.
Last edited: