Administrator
Staff member
Proud Citizen of Dawn
Clocking hours:
Clocking your hours is only relevant if you applied for a position and obtained it.
How to clock your hours:
Sign up for Desk Time UPDATE: We now recommend

https://activitywatch.net

.

Install the program

Make sure its running while you work.
How to use activity watch:
Be in voice chat (even if muted) while you work: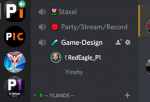 Once done for the day, come back here and post a screenshot
using imgur
of your full DeskTime screen and include your taskbar and time: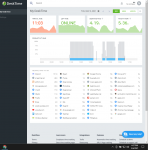 Post screenshots of your work (using imgur) if you clock more than 1 hour:
imgur.com/J1BkOYL
Template to copy:
Code:
Date:
What I did today:
(img here)
How long I worked today:
(e.g. 1 Hour and 30 min)
Desktime, Discord voice or witness statement that I worked that long:
(img here)
Moral note:
For those who are determined to do everything perfectly I want to encourage you that this task should take you no longer than
15 minutes per day
maximum. No one can really clock their time perfectly and we expect you to be only within
25% accurate
of the actual time/work. Don't feel bad.
Last edited: